Introduction
In the world of aviation, 1936 marked a pivotal moment that would forever alter the course of history for women in flight. It was the year when Louise Thaden, a pioneer not only in aviation but in shattering gender barriers, achieved a remarkable victory in the prestigious Bendix Trophy Race. This triumph was more than just a win; it was a monumental leap forward for women in aviation, a testament to Thaden's unwavering spirit, and an inspiration that continues to resonate with dreamers of the skies.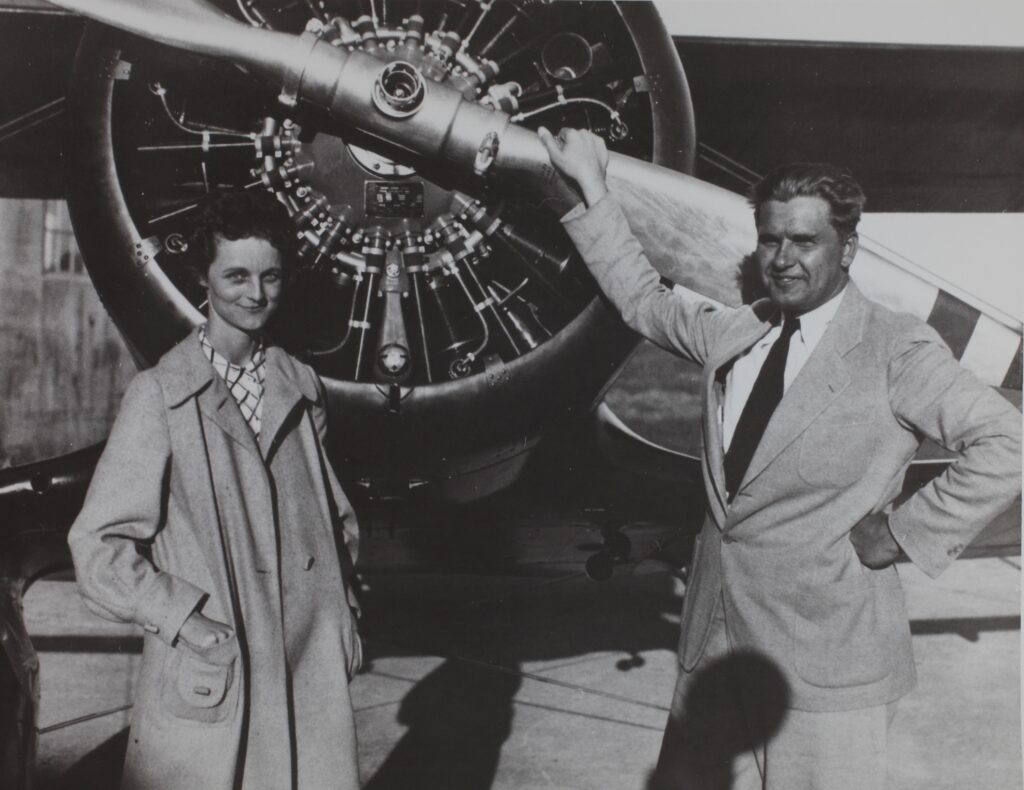 Louise Thaden's legacy extends far beyond her remarkable victory. She was not only a trailblazing aviator but also a mentor, teaching countless young aviators to pursue their dreams, build meaningful relationships, and work relentlessly to achieve their goals. And now, as we delve into the story of her historic Bendix Cup win in Beecraft C17R N15835, we discover a piece of aviation history that is both tangible and transformative—a plane that witnessed her victory, available for sale in the midst of a loving restoration, ready to inspire a new generation of aviation enthusiasts.
This is the story of Louise Thaden's triumphant journey, the transformation she ignited for women in aviation, and the restoration of the very aircraft that soared alongside her. It is a tale of perseverance, passion, and the relentless pursuit of dreams.
In the annals of aviation history, there are few stories as inspiring as that of Louise Thaden. Born on November 12, 1905, in Bentonville, Arkansas, Louise's journey through the clouds began with a childhood fascination ignited by Charles Lindbergh's historic transatlantic flight in 1927. Little did the world know that this young girl's dreams would take flight, propelling her to become one of the most celebrated female aviators of her time. Her path to greatness would culminate in a triumphant victory in the 1936 Bendix Trophy Race, an event that would forever secure her place in the pantheon of aviation legends.
Early Years and Aviation Aspiration
Louise Thaden's love affair with aviation began long before she ever set foot in an airplane. The spirit of adventure and the dream of soaring through the skies were instilled in her at an early age. The sight of Charles Lindbergh's solo flight across the Atlantic Ocean in 1927 left an indelible mark on her young heart, igniting a passion for aviation that would define her life.
In 1929, at the age of 24, Louise achieved a significant milestone by earning her pilot's license. In doing so, she joined the ranks of pioneering female aviators who were defying societal norms and challenging the notion that aviation was a realm exclusively for men.
The First Women's Air Derby Triumph
It didn't take long for Louise Thaden to make her mark in the world of aviation. In 1929, she achieved national recognition by winning the first Women's Air Derby, a grueling race that covered nearly 2,800 miles from Santa Monica, California, to Cleveland, Ohio. Competing against other prominent female pilots of her time, Louise's victory showcased her exceptional flying skills and unyielding determination.
Setting Aviation Records
Throughout the 1930s, Louise Thaden continued to push the boundaries of what was possible for female aviators. She set numerous aviation records, including the women's altitude record and the women's solo endurance record. These achievements not only solidified her reputation as a trailblazer but also served as an inspiration to countless others who aspired to take flight.
Advocating for Women in Aviation
Louise Thaden's impact extended beyond her individual accomplishments. Alongside her friend and fellow aviator Amelia Earhart, she championed the cause of women's participation in aviation. In 1929, they co-founded the Ninety-Nines, an organization dedicated to advancing the role of women in aviation. This organization would go on to provide support, mentorship, and camaraderie to countless female pilots over the years.
The 1936 Bendix Trophy Race Victory
Perhaps the crowning achievement of Louise Thaden's aviation career came in 1936 when she, alongside co-pilot Blanche Noyes, won the prestigious Bendix Trophy Race. This transcontinental air race was a grueling test of skill and endurance, covering a distance of approximately 2,042 miles from Floyd Bennett Field in New York to Los Angeles. The aircraft they piloted was a Beechcraft C17R with the registration number N15835.
The Beechcraft C17R was an impressive machine for its time. With a Wright Wasp Junior radial engine producing approximately 450 horsepower, it boasted a maximum speed of around 212 mph. Its cruise speed of approximately 195 mph made it a formidable contender in the race. This aircraft had a range of approximately 980 miles, allowing it to cover vast distances with ease.
What made this victory even more remarkable was the fact that Louise Thaden had borrowed the Beechcraft C17R N15835 from her boss, William Beech. Her dedication and skill behind the controls were undeniable. Thaden's triumph in the Bendix Trophy Race was not just a personal victory; it was a historic moment for women in aviation, demonstrating their capabilities and breaking down barriers.
Continuing Her Aviation Legacy
Louise Thaden's victory in the Bendix Trophy Race cemented her status as an aviation icon. She continued to break barriers in aviation, participating in air races and tirelessly promoting women's involvement in the field throughout her life. During World War II, she served as a test pilot and instructor for the U.S. Army Air Forces, contributing to the war effort.
Legacy and Recognition
Louise Thaden's pioneering spirit and unwavering dedication to aviation were recognized through numerous awards and honors during her lifetime. Her contributions to aviation left an enduring legacy, inspiring generations of female pilots to reach for the skies.
Conclusion

Louise Thaden's journey from a small town in Arkansas to the winner's circle of the 1936 Bendix Trophy Race is a testament to the power of dreams and determination. Her passion for aviation, combined with her remarkable skill and tenacity, blazed a trail for women in a field traditionally dominated by men. Louise Thaden's legacy continues to inspire, reminding us all that the sky is not the limit—rather, it is just the beginning of our dreams taking flight. As we look to the heavens, we honor the memory of a remarkable woman who, against all odds, soared to greatness.

This is a unique opportunity to own a piece of history. Meander through the logbooks and see how the records speak for the history and many images documenting the current stages of restoration. This airplane comes with full logs and historical archives and awaits restoration that will highlight its glorious past. The auction starts in November. Inquire about registering today.