The Piper PA28 140/160 is a legendary aircraft known for its reliability, versatility, and iconic place in aviation history. Registration N56957 is a shining example of this aircraft's heritage, featuring a clean and well-cared-for frame and an upgraded 160HP engine. In this comprehensive article, we'll delve into the history of the Piper PA28 140/160, its uses, Piper Aircraft's heritage, and its newest line of aircraft. We'll also explore why this plane is an excellent choice for training and building flight hours, highlighting its outstanding performance, value, and skill-building capabilities.
The Piper PA28 140/160: A Legacy of Excellence
History of the Piper PA28 140/160:
The Piper PA28 140/160, often referred to as the Cherokee, made its debut in the early 1960s and quickly became a staple in the general aviation community. It was designed to be a versatile four-seat aircraft suitable for a wide range of missions, from flight training to personal transportation.
Over the years, the PA28 series has undergone various upgrades and improvements, solidifying its reputation as a reliable and practical aircraft. Registration N56957, a 1973 model, represents the pinnacle of this legacy with its 160HP Lycoming O-320-E3D engine, a powerful and efficient powerplant for its class.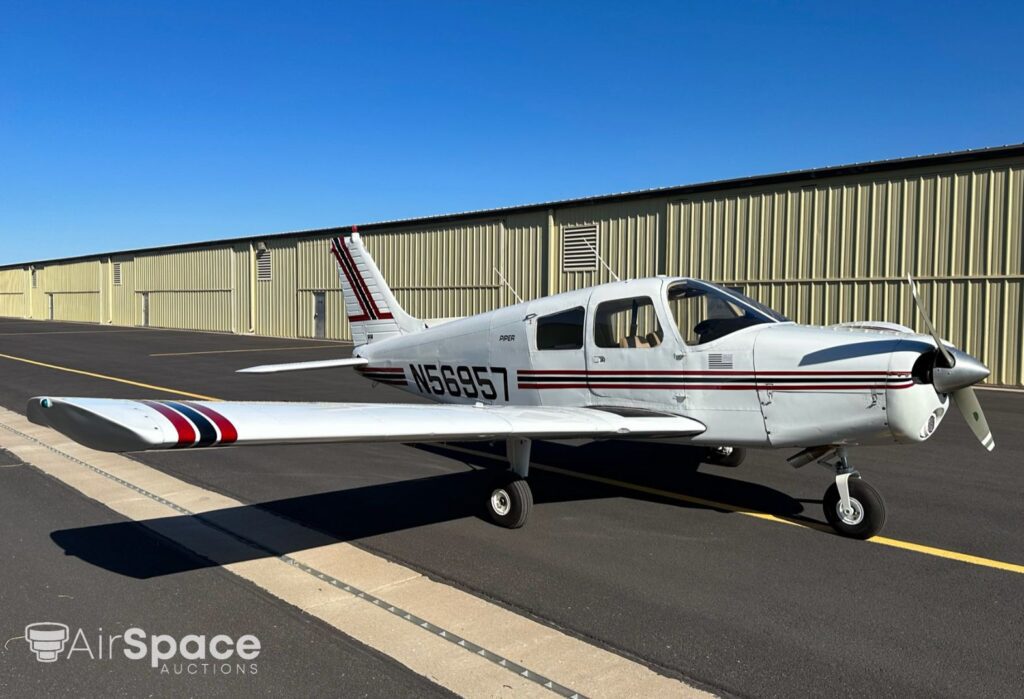 Uses of the Piper PA28 140/160:
The Piper PA28 140/160 has found its way into various roles within the aviation world. Here are some of its primary uses:
Flight Training: Piper PA28s are known for their forgiving flight characteristics, making them an ideal choice for new pilots. The 160HP conversion on N56957 provides an extra layer of power and responsiveness, enhancing the training experience.
Building Flight Hours: For pilots looking to accumulate flight hours, the PA28 140/160 is a cost-effective and reliable option. Its straightforward maintenance and operational costs make it an excellent choice for hour-building.
Personal Travel: Beyond training, the Cherokee series offers comfortable and efficient travel. Its spacious cabin and reliable performance make it a favorite among private pilots for personal and business trips.
Piper Aircraft Heritage:
Piper Aircraft, founded by William T. Piper in 1927, has a rich heritage of producing dependable and innovative aircraft. The PA28 series is a testament to the company's commitment to quality and performance. Today, Piper continues to push the boundaries of aviation with its newest line of aircraft, incorporating the latest technology and design advancements.
The Newest Line of Piper Aircraft:
While N56957 represents the heritage of Piper Aircraft, the company has not rested on its laurels. Their newest line of aircraft incorporates state-of-the-art avionics, materials, and engineering to provide pilots with the best tools for safe and efficient flying. These aircraft range from modern trainers to high-performance singles and twins, ensuring that Piper continues to meet the diverse needs of the aviation community.
Why Choose N56957 for Training and Hour Building:
N56957 is a prime example of a well-maintained Piper PA28 140/160, boasting several features that make it an excellent choice for training and hour building:
160HP Conversion: The upgraded engine provides additional power, allowing students to experience a wider range of flight conditions and build essential skills.
Dual Tow Brakes: Enhanced control during ground operations improves safety and contributes to effective training.
Whelan LED Lighting: Improved visibility, especially during night operations, ensures safer training experiences.
Power Flow Exhaust: Reduced engine noise and enhanced performance add to the overall comfort and effectiveness of training.
New PS7000 Audio Panel: The modern audio panel enhances communication, a critical aspect of pilot training.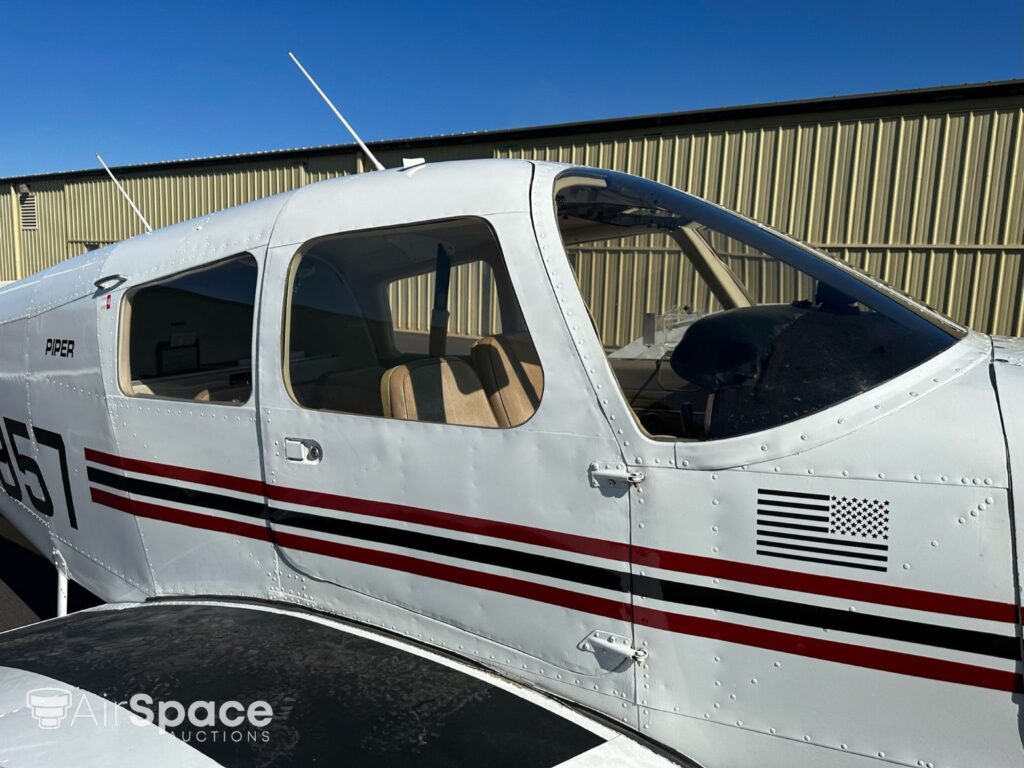 Additional Features and Specifications:
Fuel Capacity: 50 gallons
Rosen visors
1 new main tire installed
1 new main tire with the plane
Bruce's Canopy cover
Wheel pants
Exterior: White base, red, and blue stripes
Interior: Tan cloth interior, black carpet, black and tan accents
Information for Auction:
If you're interested in becoming the proud owner of N56957, mark your calendar for the auction dates:
Marketing Dates: 9/9/23-10/10/23
Auction Dates: October 11, 2023 – October 18, 2023
Starting Bid: $30,000
Buyer Premium: 6%
Deposit Required: $2,000
The Piper PA28 140/160 N56957 is a shining example of Piper Aircraft's legacy of excellence. With a rich history, a range of uses, and a lineage of dependable aircraft, Piper continues to lead the way in general aviation. Whether you're a new pilot looking to train and build hours or an enthusiast eager to own a piece of aviation history, N56957 represents an outstanding balance of value and performance, making it a practical and reliable choice in the world of aviation. Don't miss your chance to bid on this remarkable aircraft and experience the thrill of flying a Piper PA28 140/160 for yourself.