The 2011 Cessna 162 Skycatcher: Catch The Sky and Build Time In Safety
Equipped with BRS and impeccably maintained, this aircraft is unique in the vast and ever-evolving world of aviation. Few brands have left as indelible a mark as Cessna. With a rich history spanning nearly a century, Cessna has consistently delivered a divers suite of aircraft designed to endure the test of time. Cessna aircraft strike an optimal balance between value and performance. Among the gems in their illustrious lineup is the 2011 Cessna 162 Skycatcher with BRS, a joyful and extraordinarily safe aircraft to fly and has left a lasting impression in aviation history.
In this comprehensive article, we will delve deep into the history of the Cessna 162 Skycatcher N6000U, its uses, its place in Cessna's impressive portfolio, and the exciting opportunity presented by an upcoming auction for this aircraft.
A Brief Overview of Cessna's Legacy
Before exploring the specifics of the Cessna 162 N6000U, it's important to acknowledge Cessna's storied history in the aviation industry. Founded in 1927 during aviations infancy, by Clyde Cessna, the company has been a pioneer in aviation innovation. Cessna's dedication to producing high-quality, reliable, and stylish aircraft has earned it a premiere place as consistently being a desirable aircraft on all platforms that endures to this day.
Over the years, Cessna's wide range of airframes are known to be durable and long lasting, from single-engine propeller planes to state-of-the-art business jets. The Cessna 162 Skycatcher, introduced in 2011, was a modern addition to the company's diverse lineup, designed primarily for training purposes and recreational flying.
The Cessna 162 SkyCatcher: A Unique Entry
The Cessna 162 Sky Catcher, also known by its distinctive tail number N6000U, stands out as a unique entry in the Cessna family. This particular aircraft, with Serial Number 16200123, boasts an excellent price point to enter aviation and have the opportunity to own the ideal training and time building single engine aircraft.
A Closer Look at N6000U
Airframe
The 2011 Cessna 162 SkyCatcher, with tail number N6000U, is a well-maintained gem in Cessna's lineup. It has a total time of 1025 hours. This airframe has just begun its life in service.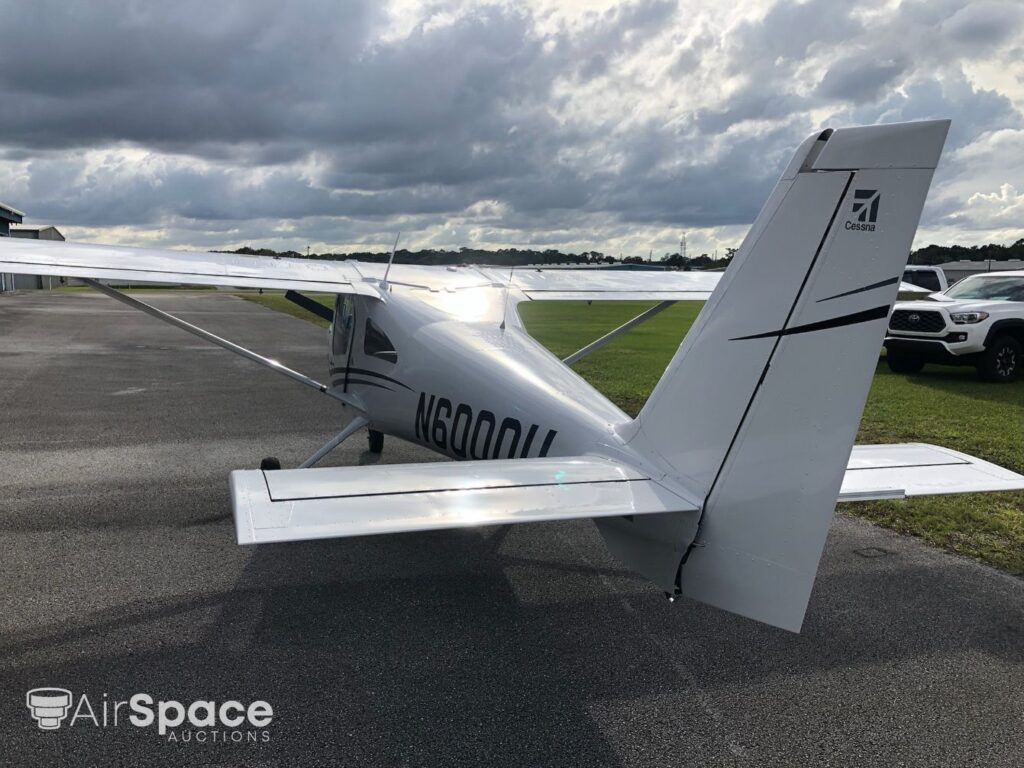 Engine
Powering this remarkable aircraft is a Continental O'200-D engine with Serial Number 1003179. This 100HP engine, with the same total time of 1025 hours as the airframe, ensures consistent and robust performance. The heart of N6000U beats with the reliability that Cessna is known for.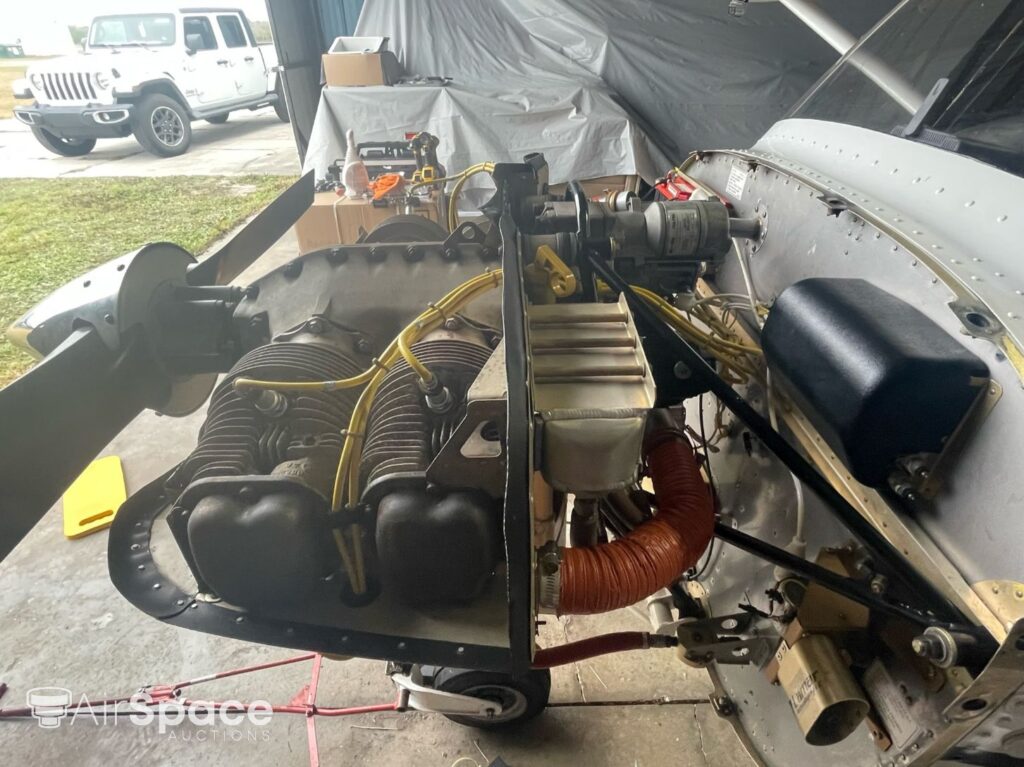 Propeller
N6000U features a McCauley composite propeller (Serial Number AFF01015) with 1A162/TCD6764 specifications. Just like the airframe and engine, the propeller has also seen 1025 hours of operation, showcasing its low time, being so early in its life of service, this entire aircraft has a great deal of flight hours before major overhauls are required.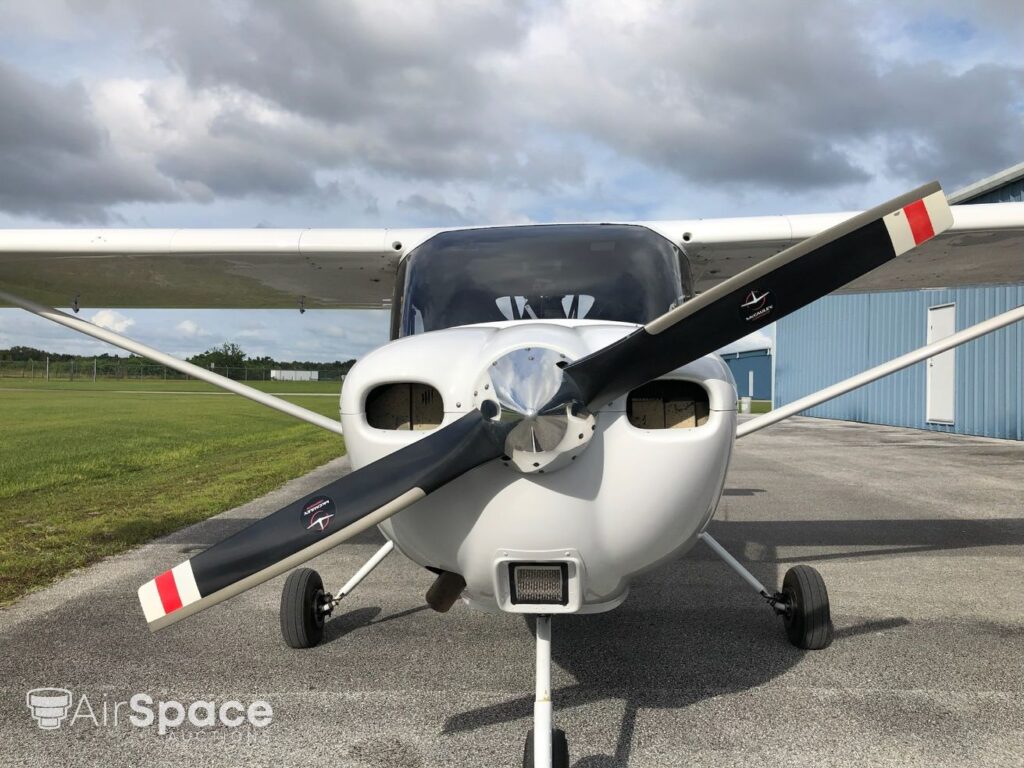 Avionics
One of the standout features of this Cessna 162 SkyCatcher is its advanced avionics. It is equipped with dual Primary Flight Displays (PFD) and Multi-Function Displays (MFD) powered by the G300 glass screen system. An Exhaust Gas Temperature (EGT) upgrade has been added, enhancing performance and demonstrating Cessna's commitment to innovation. The avionics suite also includes a Garmin radio 345, Garmin transponder GTX35, and an ELT (Emergency Locator Transmitter). The avionics make this the perfect time building plane to train as either VFR or IFR skills. Though not IFR certified this aircraft can be used as an IFR trainer or tester.
Additional Features
What truly sets N6000U apart is the presence of a Ballistic Recovery System (BRS) parachute, making it one of only two Cessna 162s equipped with this life-saving feature. The BRS rocket is valid for five more years, ensuring peace of mind for the pilot and passengers. The BRS system reduces load capacity by exactly 39 lbs – 6.5 gal or 67 minutes of flight time. The total fuel tank is 24 gallons, so the reduction of the BRS while at full passenger and baggage weight capacity of 342 is affected negligibly. There are a limited number of BRS units available and there is a substantial resale potential if the option is not desired by the new owner.
The aircraft has also undergone oil changes every 25-50 hours, with oil analysis performed regularly. Decalin Fuel additive has been consistently used, further demonstrating the meticulous care this aircraft has received.
N6000U comes with all manuals and a parts order catalog, making maintenance and operations hassle-free. It also includes a custom carpet kit that adds to the overall stylish and comfortable interior. Cessna's attention to detail is evident in every aspect of N6000U's design.
Exterior and Interior
The aircraft's exterior is adorned with a white base and striking black and silver striping, epitomizing the brand's commitment to style and aesthetics. The interior features a sleek black design with white accents, offering both comfort and aesthetic appeal. Cessna's dedication to craftsmanship and style shines through in every detail of N6000U's design.
A Piece of Aviation History
One of the standout attributes of N6000U is its impeccable care and unique history. Unlike many other aircraft, it has never been a part of a flight school, which is a testament to its pristine condition. The aircraft has been meticulously maintained, always hangared, and waxed quarterly. These factors contribute to its remarkable state and longevity.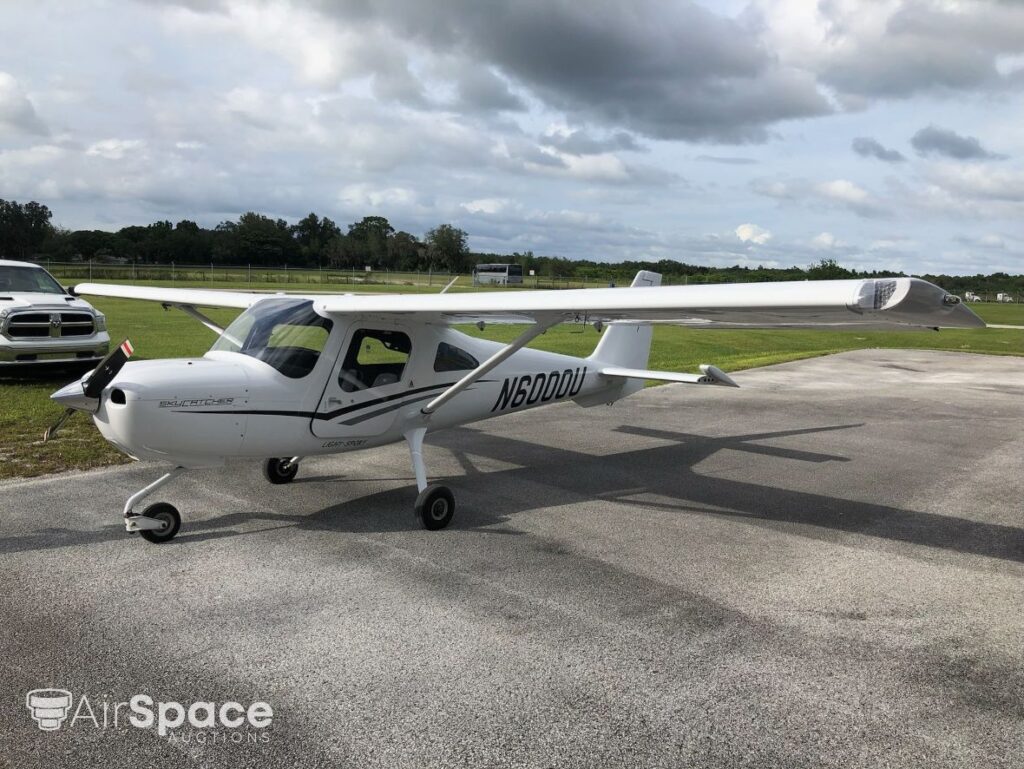 Additionally, this Cessna 162 Sky Catcher is fresh out of its annual service, ensuring it is in peak flying condition and reducing the cost of ownership. Such dedication to maintenance and care reflects the current owners commitment to delivering a clean aircraft in this transparent auction environment.
The Upcoming Auction
For aviation enthusiasts and collectors, the opportunity to own an aircraft like the Cessna 162 N6000U is truly remarkable. The aircraft is set to be auctioned, providing a chance to acquire a piece of aviation history that embodies the values Cessna holds dear.
Auction Details
Auction Dates: November 6, 2023 – November 14, 2023
Minimum Bid: $40,000
Buyer Premium: 6%
Deposit Required: $3,000
This auction presents a unique opportunity to own a carefully maintained and well-loved Cessna 162 SkyCatcher that embodies Cessna's values of reliability, style, and performance. With a minimum bid of $40,000 and a 6% buyer premium, it's an opportunity to own a piece of aviation history at a competitive value.
Conclusion
The 2011 Cessna 162 N6000U is a testament to Cessna's enduring legacy in the aviation industry. Its unique features, impeccable care, and upcoming auction make it a highly desirable acquisition for aviation enthusiasts and collectors.
With its dual Garmin G300 screens, BRS recovery chute, and stylish exterior and interior design, N6000U strikes an ideal balance between value and performance. It represents the best of what Cessna has offered to the aviation world over the years.
As aviators we know an aircraft is not just a mode of transportation; it's a way to experience joy in transportation. This auction marks an opportunity to own one of the best examples of a time builder the market has to offer. So, if you're looking for an aircraft that combines affordability, efficiency and optimal safety devices, don't miss the chance to bid on the 2011 Cessna 162 N6000U at the auction. It's a unique piece of aviation excellence
Register to bid or inquire
https://bids.airspaceauctions.com/Listing/Details/219237/2011-Cessna-162-Skycatcher-RBS-Equipped-N6000U