The 1997 Piper Lance N1177A: A comfortable family hauler
In the world of aviation, few brands have earned the respect and admiration that Piper Aircraft has over the decades. Founded in the late 1920s, Piper has been a pioneer in the development of small aircraft that cater to the needs of both private pilots and business professionals. One of their most celebrated aircraft, the Piper Lance, has been a symbol of reliability, performance, and style in the aviation world. In this article, we will explore the history, uses, and legacy of this IFR certified 1977 Piper Lance N1177A with a new interior. This well-maintained aircraft, with an upgraded panel and completely new interior, is set to go under the hammer in an upcoming auction, and we'll delve into the details of this event as well.
A Legacy of Excellence
Before delving into the specifics of the 1977 Piper Lance N1177A, it's essential to understand the remarkable history of the Piper brand. The company was founded by William T. Piper, often referred to as the "Henry Ford of aviation," due to his vision of making aviation accessible to the masses. Piper Aircraft introduced several iconic models across all classes over the years, such as the Piper Cub and Piper Cherokee, which have left an indelible mark on the aviation industry.
Piper Aircraft has consistently focused on creating aircraft that provide a balance of value and performance, making flying an achievable dream for countless individuals. Their commitment to quality and innovation has allowed them to maintain a strong presence in the aviation market for nearly a century.
A Versatile Workhorse
The Piper Lance, a member of the Piper Cherokee family, is a versatile and robust aircraft that has been trusted by pilots for years. It is known for its ability to carry heavy loads and its dependability, making it a popular choice for a broad range of missions, this aircraft was used by the owner as a family vacation hauler. With many flight hours carrying messy children it was due for a new interior and has been gotten in brown leather with double diamond stitch pattern to serve the new owner for many more years of service.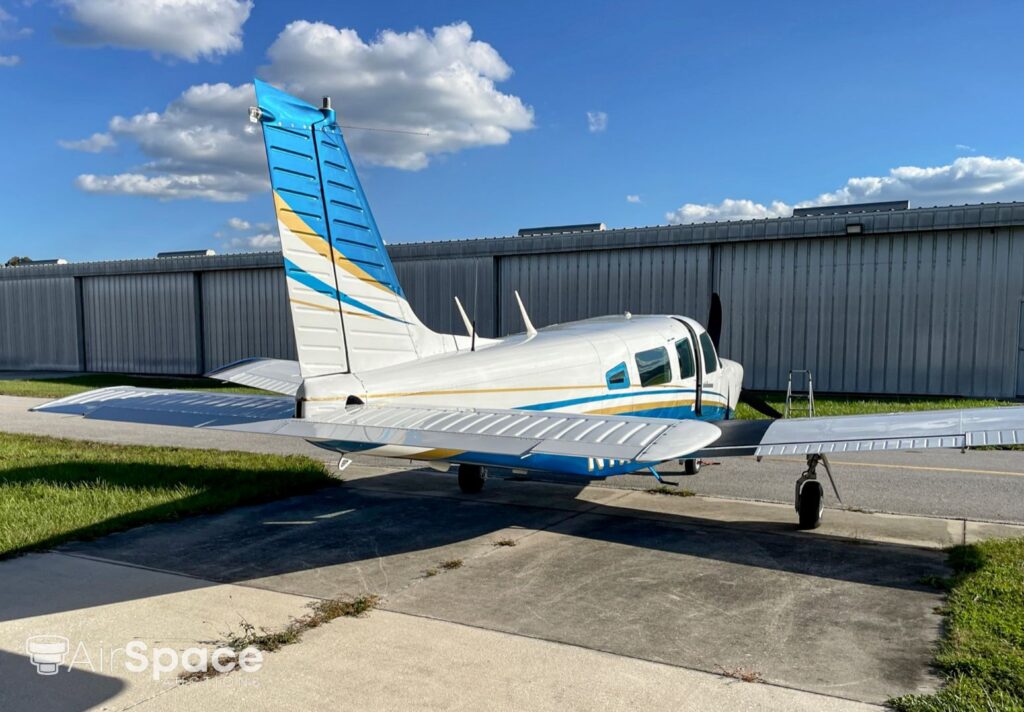 The 1997 Piper Lance N1177A, with its rich history and impressive rigorous maintenance, embodies the essence of a desirable aircraft.
A Close Look
The 1977 Piper Lance N1177A, with its serial number 32R-7780430, is a testament to Piper's commitment to quality and the current owners commitment to optimal maintenance. This aircraft boasts a total time of 3306 total time, a low time airframe for a bird this age. When it comes to aircraft, the powerplant is the heart of the machine, and N1177A is powered by a Lycoming IO-540-K1G5D engine with the serial number L-16241-48A. This engine received an overhaul by Zephyr Aircraft Engines on September 27, 2013, and has since accumulated only 156 hours. The impressive compression readings of 78/80, 78/80, 77/80, 78/80, 78/80, and 78/80 for its cylinders reflect the meticulous care and maintenance that this aircraft has received.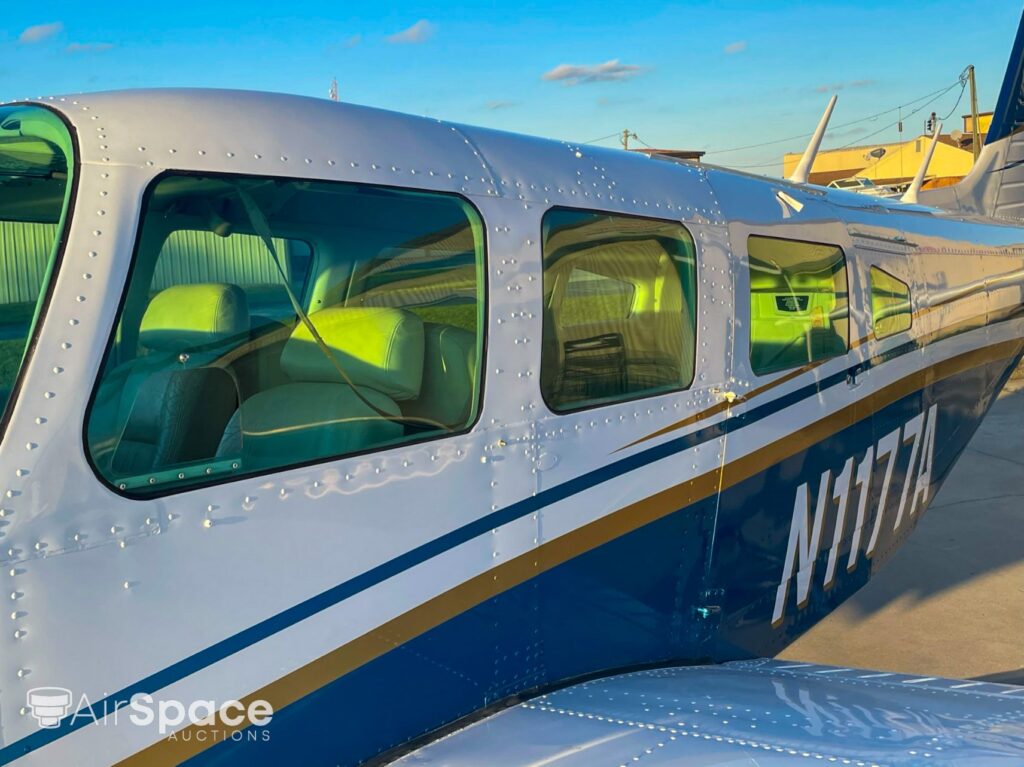 The Hartzell propeller, model HC-C3YR-1RF, with serial number PA1714B was recently replaced as a part of regular maintenance. Notably, on September 1, 2022, and has since flown only 230 hours with the new prop.
Modernized Avionics for Enhanced Safety
The current owner has installed a number of upgrades into the panel. In addition to many of the original steam instruments like an airspeed indicator, turn and bank coordinator, artificial horizon, directional gyro (DG), altimeter, vertical speed indicator, ILS receiver, ammeter, oil temperature and pressure gauges, fuel pressure indicator, and left and right fuel gauges. It also comes with an engine monitor and manifold pressure gauge, ensuring that the pilot has all the necessary data at their fingertips.
Furthermore, the Piper Auto Control III with a coupler enhances the aircraft's stability, while the Garmin avionics package, including the GNC 255A Com/Nav with glide slope capability, GNC 222 Com, GTX 327 transponder with encoder, GDL 39 with weather, traffic, and ADS-B capabilities, GPS 795 with Gizmo mount, and GMA 340 audio panel, makes it a state-of-the-art aircraft. These avionics are not only impressive but also crucial for ensuring the safety and efficiency of the aircraft, especially during IFR conditions.
Additional Information and Meticulous Maintenance
Meticulous maintenance is a hallmark of this 1997 Piper Lance N1177A. Fine wire spark plugs were installed in September 2022, and the aircraft has diligently complied with all airworthiness directives (AD) and service bulletins (SB). This commitment to safety and airworthiness ensures that the aircraft is in peak condition and ready to meet the demands of its new owner.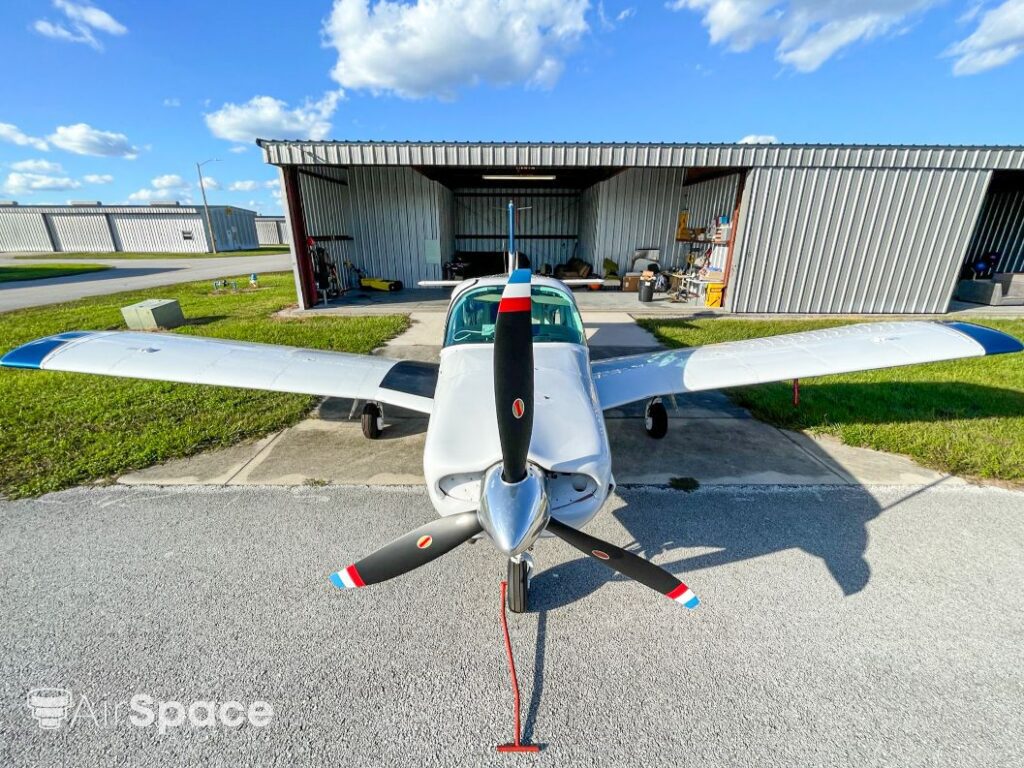 However, it's important to note that the early airframe logbooks for N1177A have been lost due to a divorce. The original mechanic who was charged with the upkeep has put together records of all STC's, 337's and maintenance he could find a paper trail for. Recent logbooks have been meticulously maintained, providing a comprehensive history of the aircraft's maintenance and operations. This transparency is a testament to the integrity of the aircraft and the commitment to its upkeep.
Aesthetically Pleasing: Exterior and Interior
Aircraft are not only about performance but also about making a statement. The 1997 Piper Lance N1177A has an exterior that is as eye-catching as it is functional. It received a fresh coat of paint in January 2020, featuring a striking white top with a blue bottom. The secondary blue and gold striping adds a touch of elegance and sophistication to the design. The aircraft's exterior is not just a testament to Piper's commitment to quality but also a reflection of the owner's pride in their aircraft.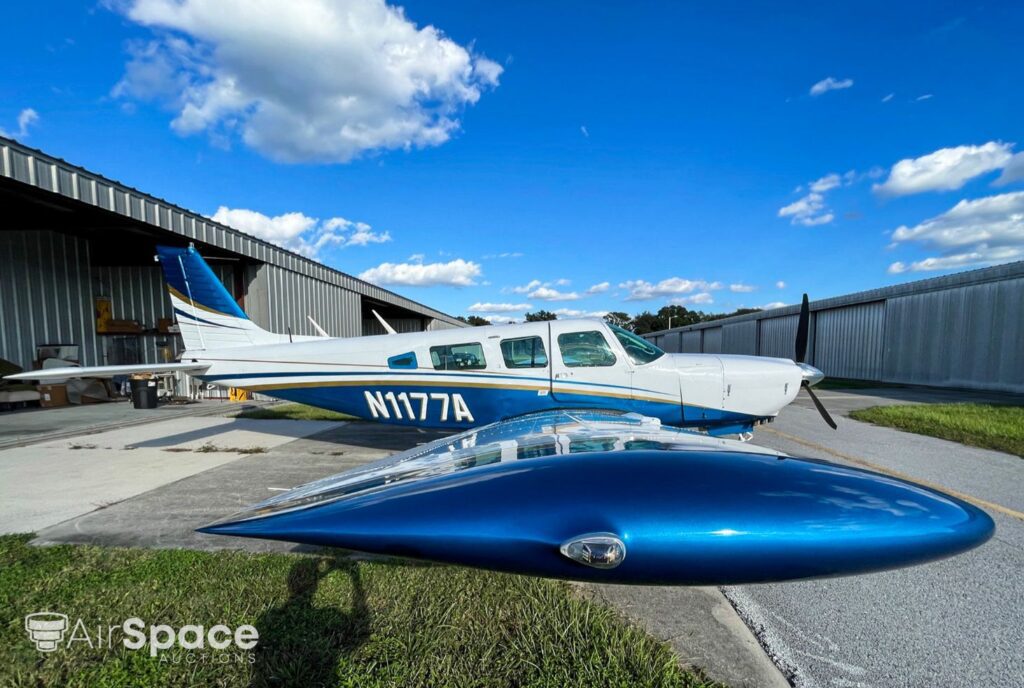 Inside the cabin, the aircraft takes on a whole new level of sophistication. It boasts an all-new interior, featuring diamond-stitched seats in either tan or gray leather. Additionally, the interior includes new plastic components, headliner, seats, frames, hardware, and carpet. This interior upgrade ensures that passengers experience a comfortable and luxurious journey, further highlighting the aircraft's stylish and reliable nature.
The Upcoming Auction
For aviation enthusiasts and potential buyers, the upcoming auction of the 1997 Piper Lance N1177A is an exciting opportunity to own a piece of aviation history. The auction takes place from December 13, 2023, to December 20, 2023. The starting bid for this remarkable aircraft is set at $125,000, with a 5% buyer premium. To participate in the auction, a $3,000 deposit is required, offering a fair and transparent process for all interested buyers.
You can view the auction details and register to bid here: https://bids.airspaceauctions.com/Listing/Details/221559
Conclusion
The 1997 Piper Lance N1177A is more than just an aircraft; it's a symbol of Piper Aircraft's commitment to excellence, quality, and innovation. With its rich history, meticulous maintenance, modern avionics, and stylish upgrades, this aircraft offers a perfect balance of value and performance. It represents the legacy of Piper Aircraft, a brand that has consistently delivered reliable and stylish aircraft for nearly a century.
As this exceptional aircraft goes up for auction, it presents a unique opportunity for aviation enthusiasts and pilots to own a piece of aviation history. Whether you're a private pilot looking for a dependable and stylish aircraft or a business professional seeking a versatile workhorse for your travels, the 1977 Piper Lance N1177A is a remarkable choice that combines the best of both worlds.
So, as the auction dates approach, keep an eye on this exceptional aircraft. It's not just an investment in an aircraft; it's an investment in the pleasure flying brings to you as a pilot. The 1977 Piper Lance N1177A is ready to take to the skies once again, offering its new owner a taste of aviation excellence and a passport to the limitless horizons of the sky.