The Piper Cheyenne 2XL: Setting New Heights in Twin Turbo-Prop Excellence
The aviation world has witnessed the rise of various aircraft over the years, each with its unique history, capabilities, and contributions to the industry. Among these remarkable machines, the Piper Cheyenne 2XL stands as an outstanding example of twin-turbo prop excellence, embodying the spirit of innovation, performance, and luxury. In this comprehensive article, we will delve into the rich history of the Piper Cheyenne 2XL, its various uses, and its prominent place in the Piper Aircraft family. We will also explore the recent avionics upgrade that has transformed this aircraft into a state-of-the-art marvel. Finally, we will provide details about an upcoming auction of a 1982 Cheyenne 2XL that represents the pinnacle of its class.
The Piper Cheyenne 2XL: A Brief History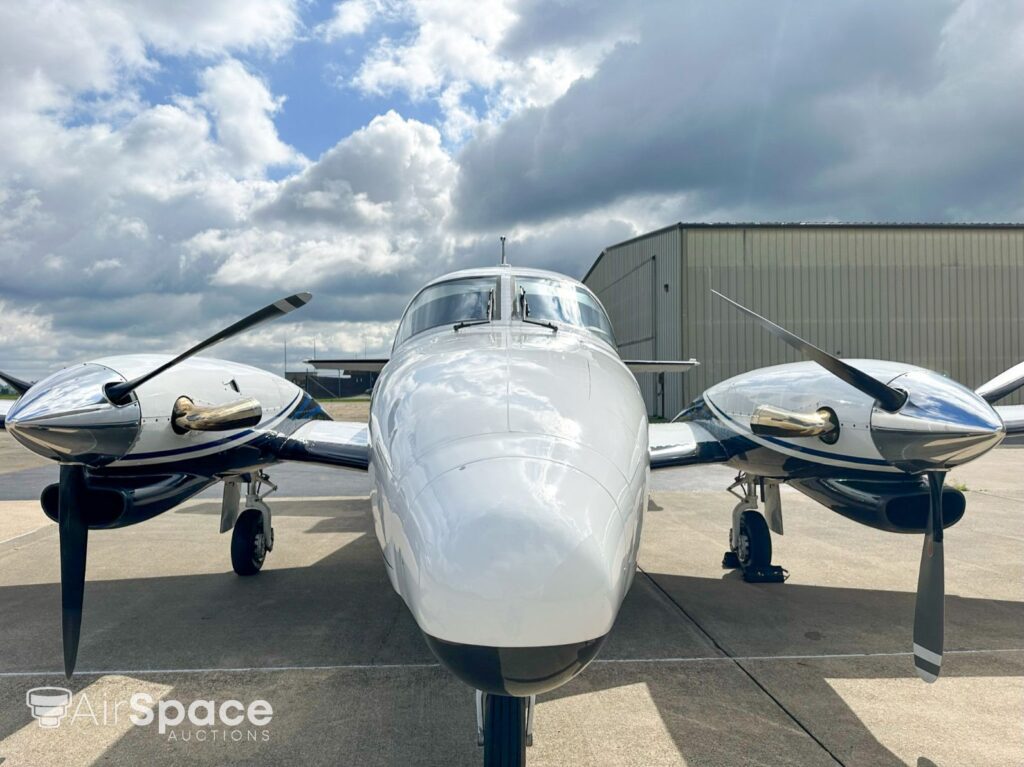 Piper Aircraft: A Legacy of Excellence
Before we dive into the specifics of the Cheyenne 2XL, it's essential to understand the context in which this aircraft was born. Piper Aircraft, founded in 1927 by William T. Piper, has a storied history of producing high-quality general aviation aircraft. The company has consistently prioritized innovation, safety, and performance, earning a reputation for building reliable and stylish aircraft that strike a perfect balance between value and capability.
Piper's lineup has included a wide range of aircraft, from single-engine trainers to powerful twin-engine turboprops. The Cheyenne series, introduced in the 1960s, marked Piper's venture into the world of twin-turboprop aircraft.
The Piper Cheyenne 2XL: An Exemplar of Excellence
The Piper Cheyenne 2XL, also known as the PA-31R2, is a shining gem in Piper's illustrious history. This twin-turboprop aircraft was first introduced in 1982, and it has since set new standards for its class. Let's delve into what makes the Cheyenne 2XL an excellent example of twin-turboprop aviation.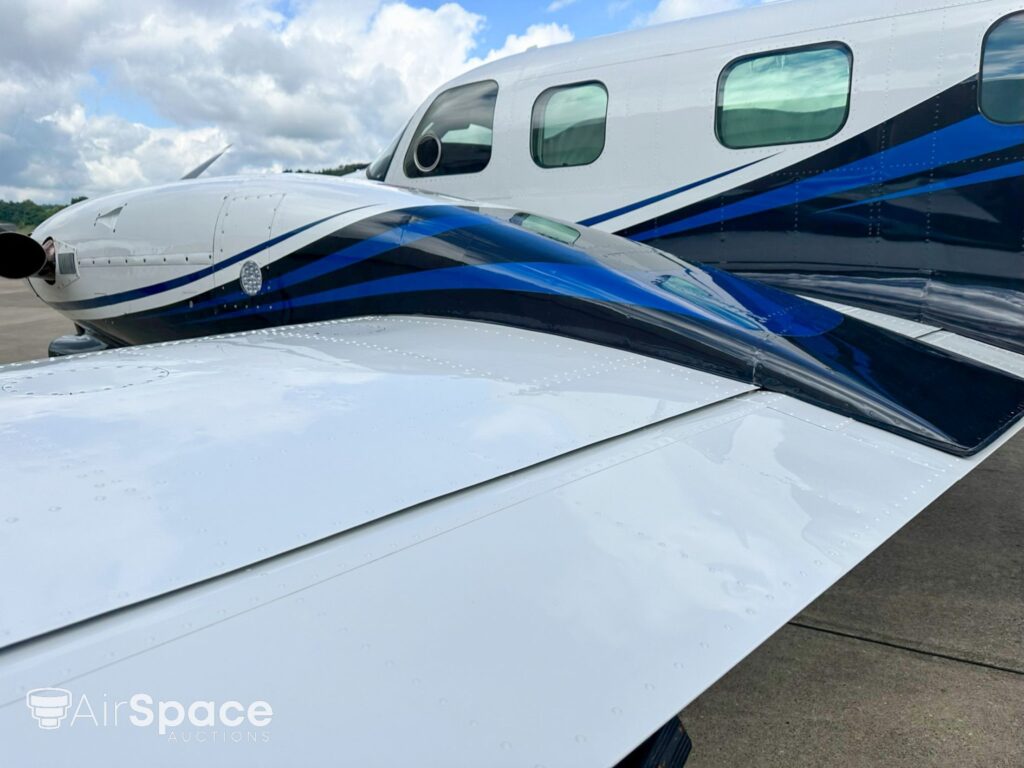 Performance and Power
The Cheyenne 2XL is powered by twin PT6A-135 engines, each delivering robust performance and reliability. With 3750 hours since new, these engines are known for their durability, ensuring that this aircraft will continue to fly for years to come.
Luxurious Interior and Exterior
In 2021, this Cheyenne 2XL received a makeover with a new paint job and interior. The white base with blue and black secondary colors gives it a sleek and modern look, earning it a perfect 10 out of 10 for finish. Inside, black leather seating with white sidewalls adds a touch of luxury, making this aircraft not only a high performer but also a comfortable and stylish ride.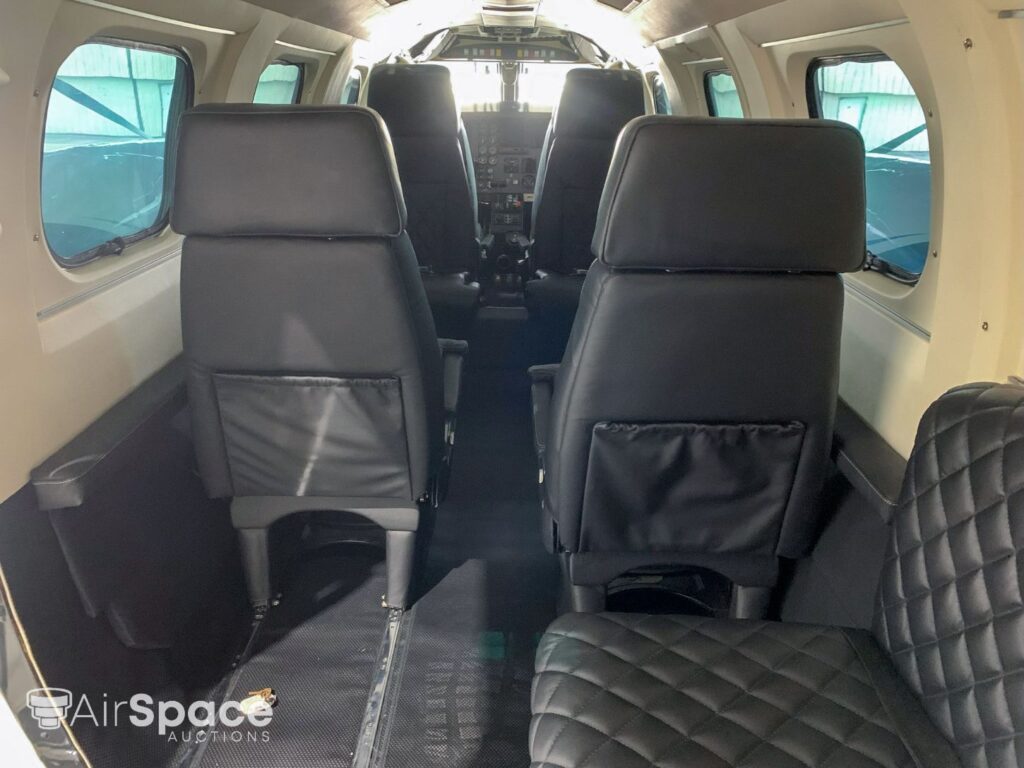 Avionics Upgrade: Taking Flight to the Future
One of the most significant recent advancements in this Cheyenne 2XL is the avionics upgrade. In 2020, the aircraft underwent a transformation, transitioning to a full glass cockpit. The cockpit is now equipped with Dual G500 pilot and copilot displays, Dual GTN750, and a Pilot G5. These state-of-the-art avionics systems enhance safety, navigation, and situational awareness, making it a top choice for pilots seeking modern instrumentation.
Additional avionics features include a WX-10A Legacy weather radar, digital fuel gauge, ADSB, King DME, and a legacy autopilot. These enhancements ensure that the Cheyenne 2XL is equipped for both precision and convenience in its operations.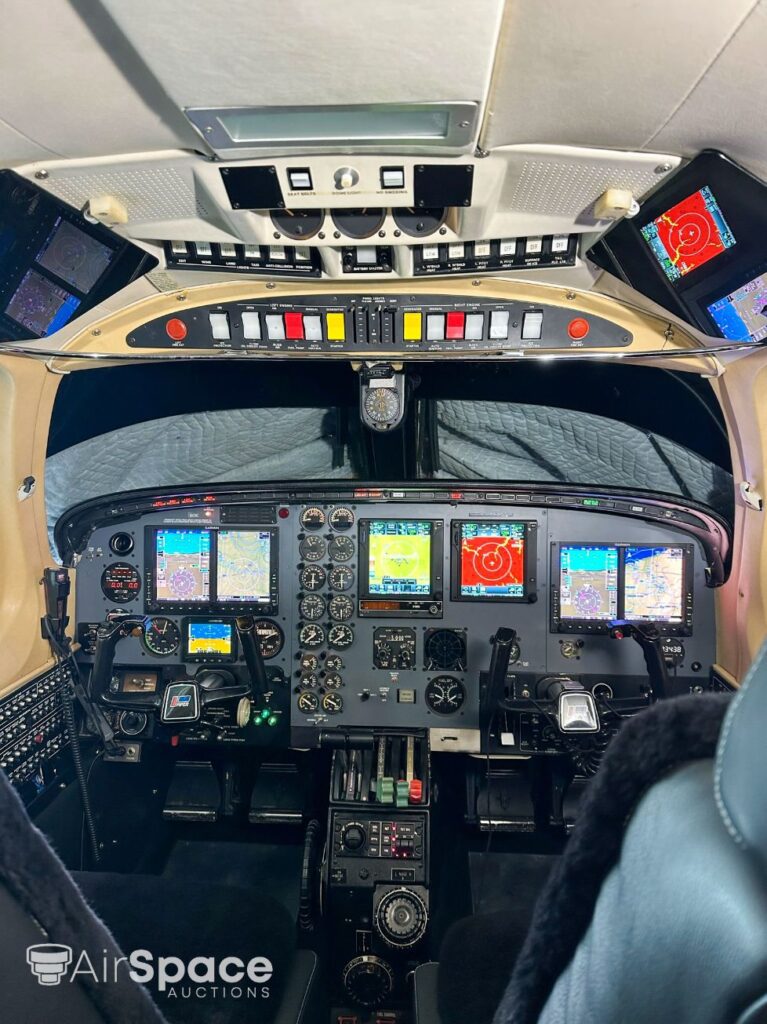 Upcoming Auction: Your Chance to Own Excellence
If you've been dreaming of owning a Piper Cheyenne 2XL, your opportunity has arrived. A 1982 Cheyenne 2XL with the tail number N912WC is set to go up for auction. This aircraft is a true gem, with a low time of 3702 hours AFTT (Airframe Total Time) and engines that have seen only 3750 hours since new. It has been meticulously maintained, with hot sections due in approximately 900 hours.
This auction presents a chance to own a piece of aviation history. With its new paint, interior, and cutting-edge avionics, it represents the pinnacle of twin-turboprop excellence. The auction is scheduled to start on October 4, 2023, and will run until October 11, 2023, at 12:00 pm.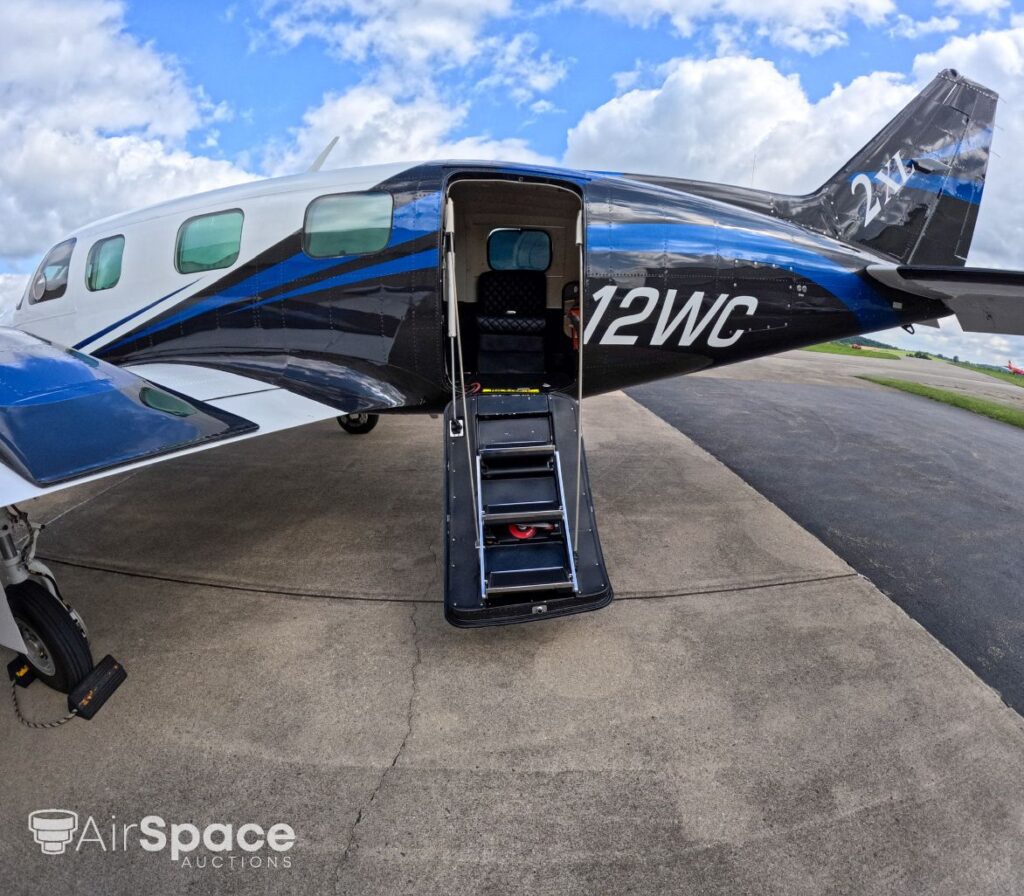 Aircraft Details
Make: Piper
Model: Cheyenne 2XL // PA-31R2
Year: 1982
Auction Start Date: October 4, 2023
Serial No: 31T-8166023
Seat: 8
Category: Normal
Total Time: 3750
Location: Savannah, GA
Aircraft Features
8 place seating configuration
New paint and interior in 2021
Avionics upgraded in 2020
Fresh out of annual inspection
Phase 1 and 2 complete
All service work by Friend Aircare
Engine Details
Right PT6A-135 engine, S/N PCE-92398
Left PT6A-135 engine, S/N PCE-92390
Hot sections due in approximately 900 hours
Detailed test, trends, and boroscopes available in digital files
Propeller Details
Right Hartzell 3 Blade, S/N BUA27382, overhauled on 9/25/03
Left Hartzell 3 Blade, S/N BUA27365, overhauled on 9/25/03
Avionics Details
Garmin panel upgrade in 2020
Dual G500 pilot and copilot displays
Dual GTN750
Pilot G5
WX-10A Legacy weather radar
Digital fuel gauge
ADSB
King DME
Legacy autopilot
Additional Features
Tail number stays with the current owner
Regularly scheduled compressor washes
LED lighting
Aircraft previously flew under N2577Y and N88B
8th seat included with purchase (not shown in photos)
Aircraft is flown with regularity
Fuel capacity details available in documents
Auction Details
Contact Phone: 254-735-5030
Contact Email: AirCrew@AirSpaceAuctions.com
Registration Number: N912WC
Required Deposit: $10,000
Buyers Premium: 3%
Start Date: October 4, 2023
End Date: October 11, 2023, 12:00 pm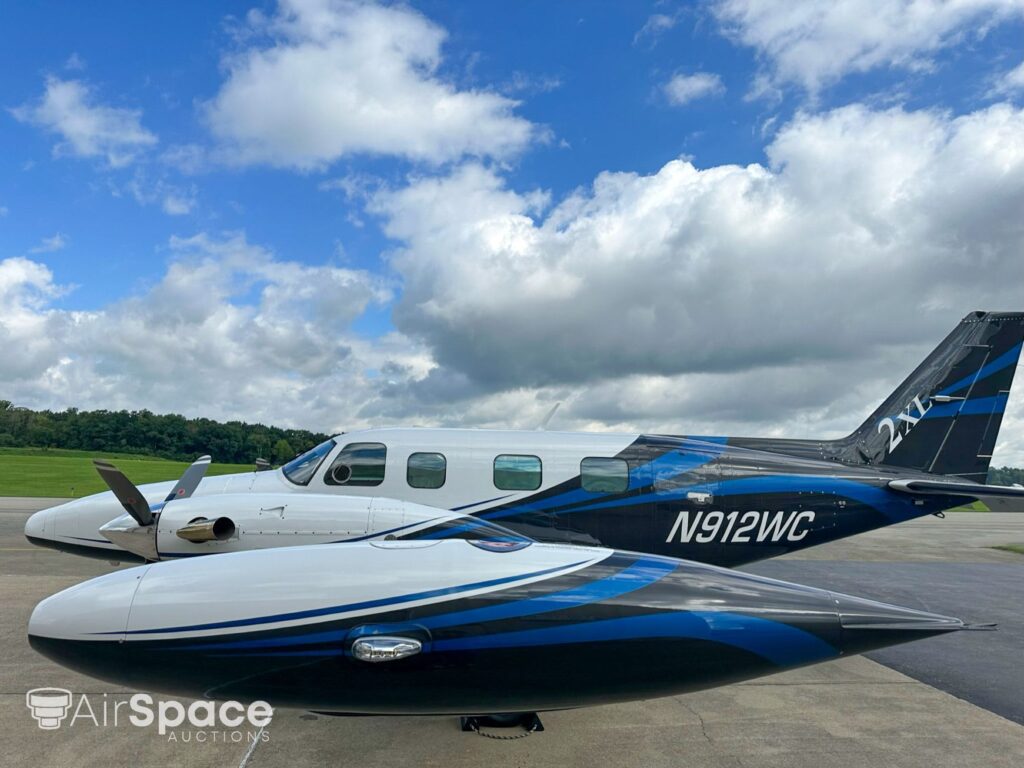 In conclusion, N912WC, Piper Cheyenne 2XL is a remarkable aircraft that exemplifies the best in twin-turbo prop class based on condition and features currently on the market. Contact AirSpace for more information about the aircraft and to register to bid on this excellent example of a 2XL with plenty of upgrades and an impeccable maintenance record. Don't miss your chance to own a piece of aviation excellence.