This platform creates an efficient and transparent auction process for buyers and sellers. // Aircraft Auctions – Better way to buy airplanes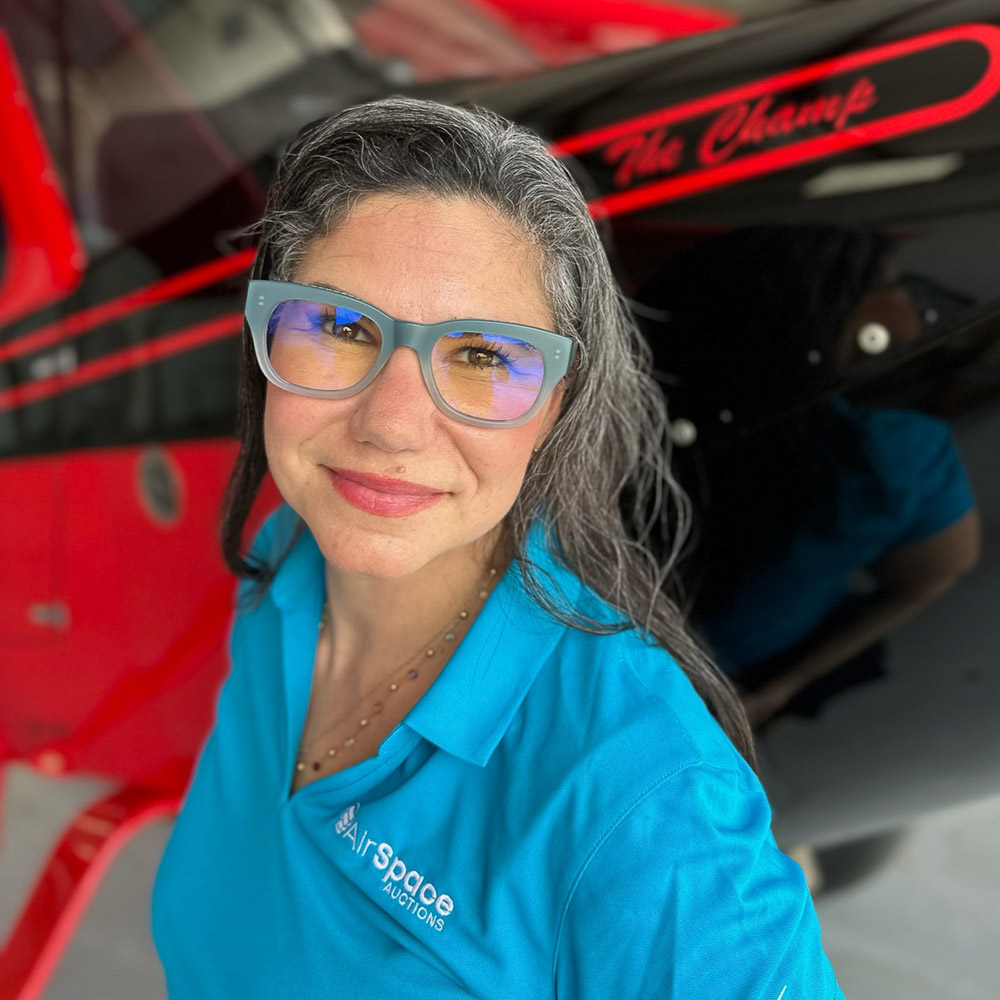 Matt and Lisa Hutton at Star Field where they often meet to brainstorm the next best steps for aircraft auctions
Buying and selling aircraft does not have to be a long, complicated process. Aircraft transactions are more complex than those of cars and houses. Aside from being less common, assessing the true market values of aircraft is affected by a multitude of factors. Auctions are a time-tested system of transparent, efficient transactions that are secure. Auctions provide an opportunity for market demand in coordination with market data and condition to define the value of unique items. The auction model allows for greater transparency and is a faster method of buying and selling aircraft.
Auctions have become a new normal in the exotic and collectors cars market, thanks to companies such as Bring A Trailer and Cars & Bids. While these two have set the standards for buying and selling specialty, classic, and collector vehicles, AirSpace Auctions is working on bringing such experience to aircraft buyers and sellers as well.
AirSpace Auctions is an online marketplace that connects buyers and sellers of premium pre-owned aircraft. The platform focuses on bringing transparency and efficiency to buying and selling aircraft and aims to make the process secure, reliable, and faster than broker-managed transactions.
With eyes locked on its target, the company does the necessary research, including watching market trends, to identify the true market value of an aircraft to help sellers maximize their assets and the bidders make the most out of their investment. The bottom line is a fair market value for aircraft that is auctioned.
In advance of their launch at AirVenture 2023 they have secured 4 aircraft to hit the auction block in August of 2023 and more are in the pipeline. A customer-centric omnichannel marketing approach is the secret to their sales success. After a career in the construction industry, Lisa knows that communication is the cornerstone of success both internally and with clients. She has keen insights into how emerging technologies enhance her teams' ability to serve their clients.
In preparation for auctions, the AirSpace team performs a comprehensive gathering of all historical data, including digitizing logbooks, comprehensive spec summary, photography of all elements of the aircraft, and virtual tour videos of the aircraft to ensure buyers have all the information required to confidently place their bid and win the right to purchase the aircraft.
Top-notch customer service agents – dubbed Cockpit Concierge are assigned to each buyer and seller to ensure a first-class experience. AirSpace Auctions assigns a Cockpit Concierge representative to each seller and bidder. These representatives are dedicated to helping clients every step of the way–providing a research-based market valuation for each aircraft and an omnichannel marketing strategy that ensures all possible buyers are aware of the pending auction. Communication lines are always open to ensure all the information needed is readily available for sellers and bidders. The company also works with a third-party escrow to guarantee safe, secure, and compliant transactions.
With its experience and knowledge pre-owned aircraft industry, AirSpace Auctions knows that aviators are hungry for efficient and transparent transactions. To keep up with the pace, AirSpace Auctions fully employs tech tools available for streamlined communication and access to aircraft data and is on track to continue improving and finding innovative ways to service aviators, pilots, brokers, and fleet managers of all types.

All types of aircraft can participate, including but not limited to single and multi-engine piston aircraft, turboprop, agricultural, firefighting, experimental, classic and collectible, helicopters, jets, unmanned aircraft, and more. All auctions are for premium pre-owned aircraft.
Buying and selling aircraft does not have to be a long, drawn-out process. With the help of reliable professionals at AirSpace Auctions, efficient, transparent, and frictionless transactions are the new normal for buyers & sellers.
To check out airplanes up for auction and learn more about the company, visit https://www.airspaceauctions.com now. Or visit in person; booth 4088, Hangar D at AirVenture July 24-30, 2023.
About AirSpace Auctions
AirSpace Auction is an online platform focused on bringing transparency and efficiency to buying and selling aircraft. The founders are armed with over three decades of experience in aviation and marketing businesses. They strive to make frictionless transactions for both aircraft buyers and sellers, simplifying the process and providing excellent customer service every step of the way for their clients to achieve secure, efficient, and transparent aircraft transactions.