For pilots and aviation enthusiasts, the upcoming auction of a 2006 Columbia 400 (LC41-550FG) with the serial number 41623 (N824X) is an exciting opportunity. This aircraft represents a true twenty-first-century marvel, blending cutting-edge technology, composite construction, and powerful performance. In this blog post, we'll delve into the history, construction, and key features of the Columbia 400, along with details about the upcoming auction in Laconia, New Hampshire.
History of the Columbia 400
The Columbia 400, also known by its model name LC41-550FG, has a fascinating history. It was developed as part of the Columbia Aircraft Manufacturing series, which aimed to create high-performance, sleek aircraft that embraced modern technology.
The Columbia 400 was introduced in 2006, making it a relatively recent addition to the world of general aviation. Since then, it has captured the hearts of pilots seeking both speed and comfort. With its advanced composite construction and top-of-the-line avionics, the Columbia 400 quickly gained a reputation as a versatile and efficient aircraft.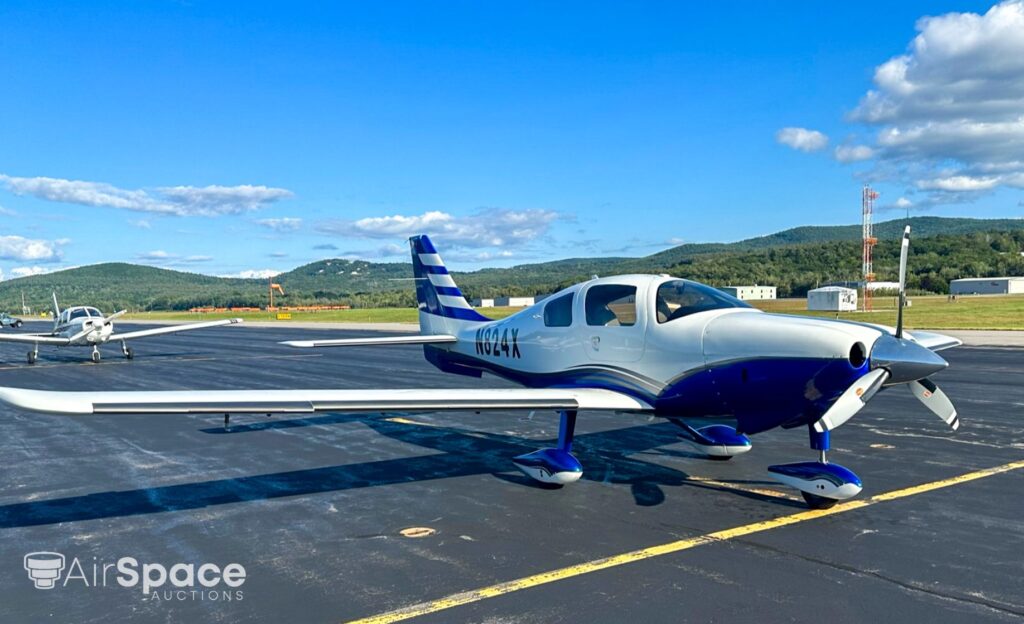 Construction Material
One of the standout features of the Columbia 400 is its composite-construction airframe. This modern material, known for its strength and durability, allows the aircraft to be both lightweight and sturdy. The use of composites contributes to the aircraft's impressive speed and fuel efficiency.
Available Engines
The 2006 Columbia 400 (N824X) is powered by a Teledyne Continental TSIO550C(9) engine. This engine is a work of engineering excellence, delivering the power needed for high-altitude performance and fast cruising speeds. It's a testament to the Columbia 400's commitment to performance and reliability.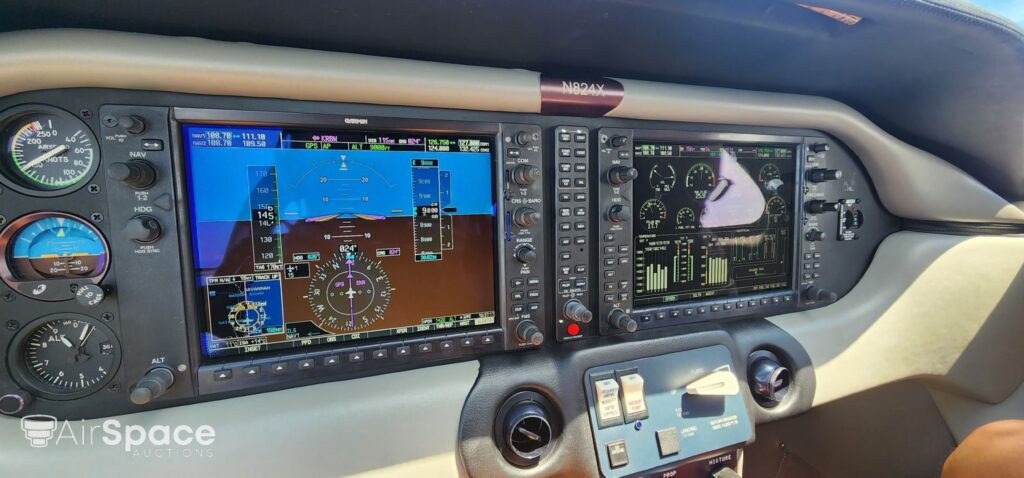 Key Features
The Columbia 400 (N824X) up for auction boasts a range of features that elevate its desirability:
TKS Ice Protection Kit: This crucial feature ensures that the aircraft can safely navigate through icy conditions, providing peace of mind for pilots.
Garmin G1000 Avionics: The advanced Garmin G1000 integrated avionics system provides an array of modern navigation and communication tools, making flying safer and more convenient.
Garmin GFC700 Autopilot: The GFC700 autopilot system adds another layer of precision and control to the aircraft, allowing for more relaxed and efficient flights.
Synthetic Vision: Synthetic Vision Technology (SVT) enhances situational awareness by creating a virtual 3D depiction of the surrounding terrain, even in low-visibility conditions.
Air Conditioning: The inclusion of air conditioning ensures that passengers and crew remain comfortable during flights.
XM Weather and Radio: Stay updated with real-time weather information and enjoy in-flight entertainment options with XM radio.
Oxygen System: Ideal for high-altitude flying, the onboard oxygen system ensures everyone on board can breathe easily.
Auction Details
The 2006 Columbia 400 (N824X) is set to go up for auction in Laconia, New Hampshire, with bidding starting on October 24, 2023. Here are some key auction details:
Required Deposit: $5,000
Buyer's Premium: 4%
Start Date: October 24, 2023
End Date: October 31, 2023, at 12:00 pm
For those interested in adding this modern marvel to their collection or fleet, this auction is a unique opportunity.
Conclusion
The 2006 Columbia 400 (N824X) represents the pinnacle of modern aviation technology, offering speed, comfort, and state-of-the-art avionics. With its composite construction and advanced features, it's an aircraft that appeals to pilots and professionals alike. Don't miss the chance to participate in the auction and potentially make this remarkable aircraft your own. For more information and registration, contact Aircrew@AirspaceAuctions.com or call 254-735-5030. It's a chance to own a piece of aviation history and the future all in one.