The American Champion 7BCM Aeronca is a two-seat, fixed-wing, single-engine aircraft that offers a unique opportunity to own a warbird at an affordable price. Whether you're a seasoned pilot or a newcomer to the world of aviation, this well-maintained L16 model provides a docile and enjoyable flying experience. In this blog post, we will delve into the history of American Champion and the Aeronca line of aircraft, explore the features and specifications of the 7BCM Aeronca, and highlight why it is an excellent choice for aviation enthusiasts.
American Champion 7BCM Aeronca: The Economical Warbird Experience
The legacy of Aeronca Aircraft Corporation, renowned for their innovative and versatile aircraft. The Aeronca line of aircraft, including the 7BCM model, represents a blend of nostalgia and modern aviation technology
The 1947 7BCM Aeronca Champ is a remarkable aircraft that provides an economical point of entry into the world of warbirds. With a tail number N6478C and a serial number 47-1066, this aircraft has a total time of 2,269.1 hours and has been well-maintained, ensuring its excellent condition.
This LSA category aircraft offers an authentic military correct paint scheme, adding to its historical charm. The 7BCM Aeronca features docile handling characteristics, making it a pleasure to fly for pilots of all levels of experience. Whether you're a seasoned aviator or a newly minted pilot, this aircraft will transport you to the era of forward observers in historical battles, floating over the battlefield with a sense of awe and adventure.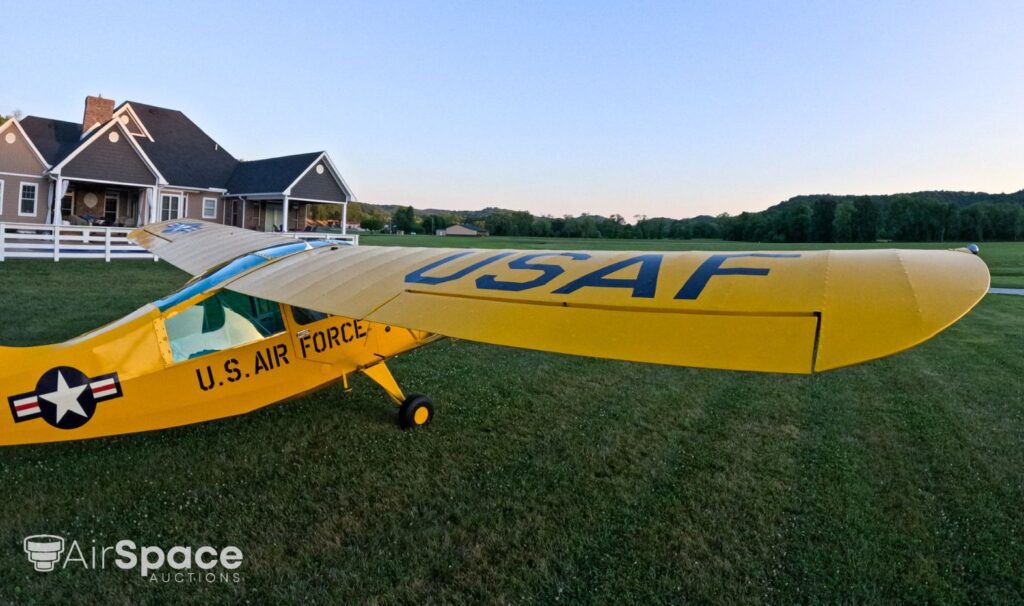 Bidder Registration Opens August 1, 2023
The airframe of the 7BCM Aeronca L16 model has a total time of 2,269.1 hours, as indicated by the tachometer reading of 127.3 hours. It is equipped with a Continental C85 engine that has undergone a major overhaul, with 127.3 hours since the overhaul completed in April 2002. The aircraft is powered by a McCauley propeller (S/N 39844) with a total time of 619.3 hours since major overhaul, which matches the tachometer reading of 127.3 hours.
In terms of avionics, the 7BCM Aeronca is equipped with a Flightcom 403 Audio Panel, TKM Radio, KT76TS0 Transponder, ELT, RPM gauge, altimeter, oil temperature gauge, voltmeter, electric starter, carbide detection system, and airspeed indicator. Additional features include no-bounce landing gear, lack of ADSB capabilities, and an inconsistent early log history (digital files available for review).
The exterior of the Aeronca displays a yellow paint scheme with period-correct military markings. All the glass components are in excellent condition, and the aircraft features nave and strobe lights. Inside the cabin, you'll find a grey metal interior with comfortable white cloth seats.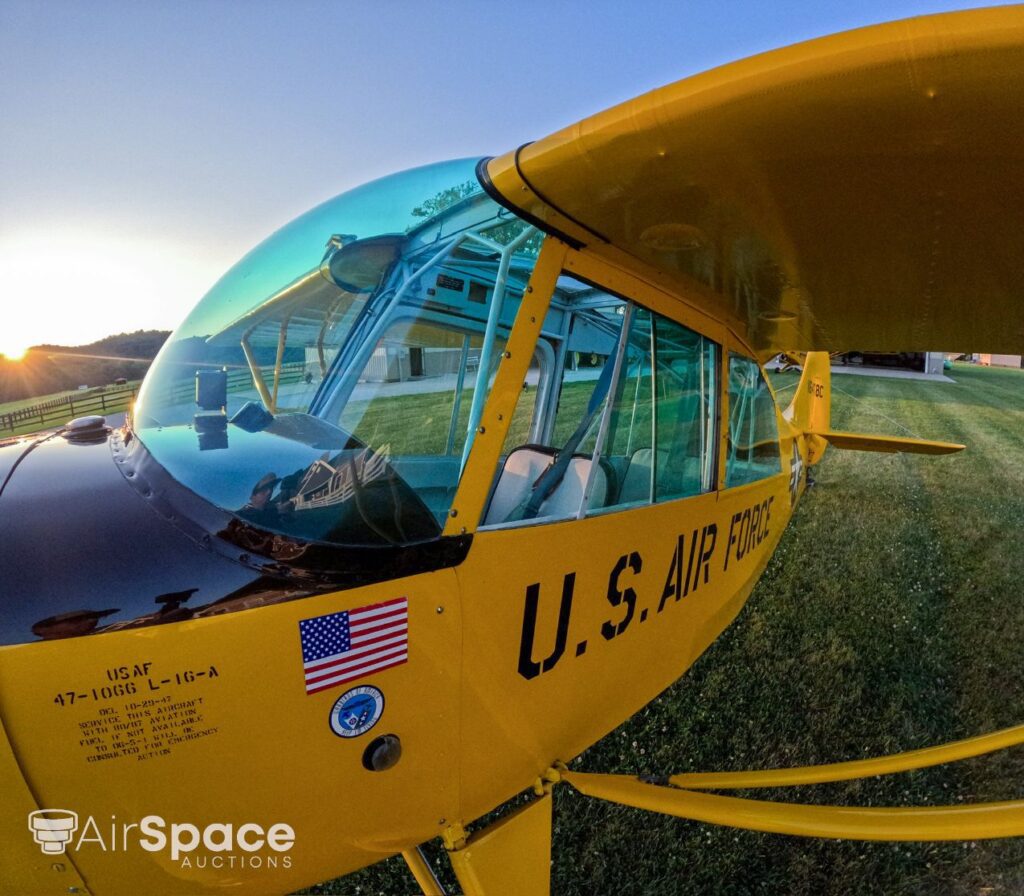 The 7BCM Aeronca is a remarkable aircraft that offers aviation enthusiasts a unique opportunity to own a warbird at an affordable price. With its historical charm, docile handling, and great overall condition, this L16 model provides a memorable flying experience for pilots of all levels. Whether you're exploring the skies as an instrument-rated pilot or enjoying a full stop landing on a short final approach, the 7BCM Aeronca delivers an economical warbird experience like no other. Don't miss the chance to own and fly the 7BCM Aeronca—an aircraft that combines nostalgia, affordability, and exceptional performance. (Note: This aircraft will be available for a live online auction from August 30, 2023, to September 6, 2023.)