The Cessna 182G with STOL kit, Get to Your Adventure!
The world of aviation is a diverse and dynamic one, offering countless possibilities for those who seek adventure in the skies. For pilots and professionals from various walks of life, the aircraft they choose must meet their unique needs. In this blog post, we'll explore the Cessna 182G, a 1963 marvel that offers a winning combination of all-purpose utility, family-friendly comfort, and the capability to build valuable flight hours. The aircraft is scheduled to go up for auction on November 9, 2023, courtesy of AirSpace Auctions.
The Legacy of Cessna
Before we delve into the specifics of the 1963 Cessna 182G, it's essential to acknowledge the legacy of Cessna in the aviation world. Cessna, as a brand, has stood the test of time and earned a reputation for building well-made and reliable aircraft that cater to diverse aviation needs. With a strong presence across various segments of aviation, Cessna is known for producing aircraft that serve their individual purposes exceptionally well.
A Brief History of the 1963 Cessna 182G
The Cessna 182 series has a storied history that dates back to the mid-20th century. The 1963 Cessna 182G is a testament to the enduring quality and appeal of this line of aircraft. Let's take a closer look:
Year of Production: 1963
In 1963, Cessna introduced the 182G, continuing its tradition of producing high-quality general aviation aircraft. The 182G was well-regarded for its versatility and performance, making it an ideal choice for a wide range of aviation enthusiasts.
Construction Material
The Cessna 182G was constructed primarily using aluminum, which is a common material in aircraft manufacturing. Aluminum's lightweight yet durable nature allowed for a balance between structural integrity and weight, making it well-suited for aviation.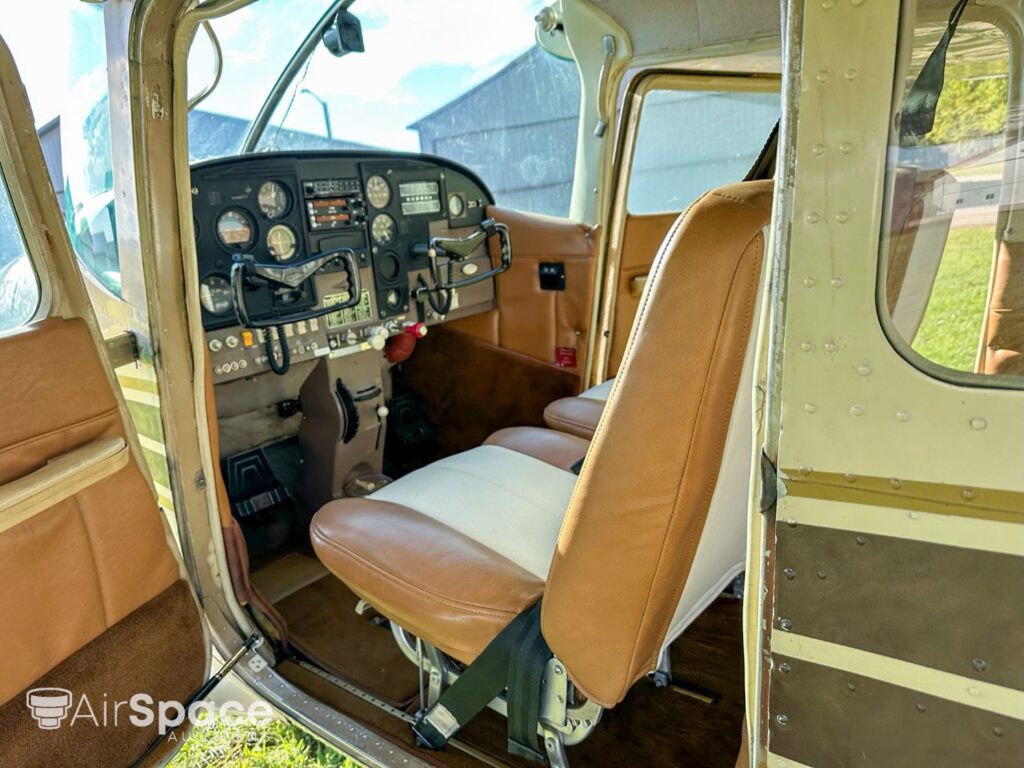 Available Engines
The powerplant driving the 1963 Cessna 182G is the Continental O-470-R engine, with serial number 900279-CH. This engine was overhauled in March 2019, ensuring its reliability and efficiency. With a history of proven performance, the Continental engine is a key component of this aircraft.
The Versatility of the Cessna 182G
The 1963 Cessna 182G is more than just a vintage aircraft; it's a versatile workhorse that can serve a multitude of purposes. Let's explore some of its key features: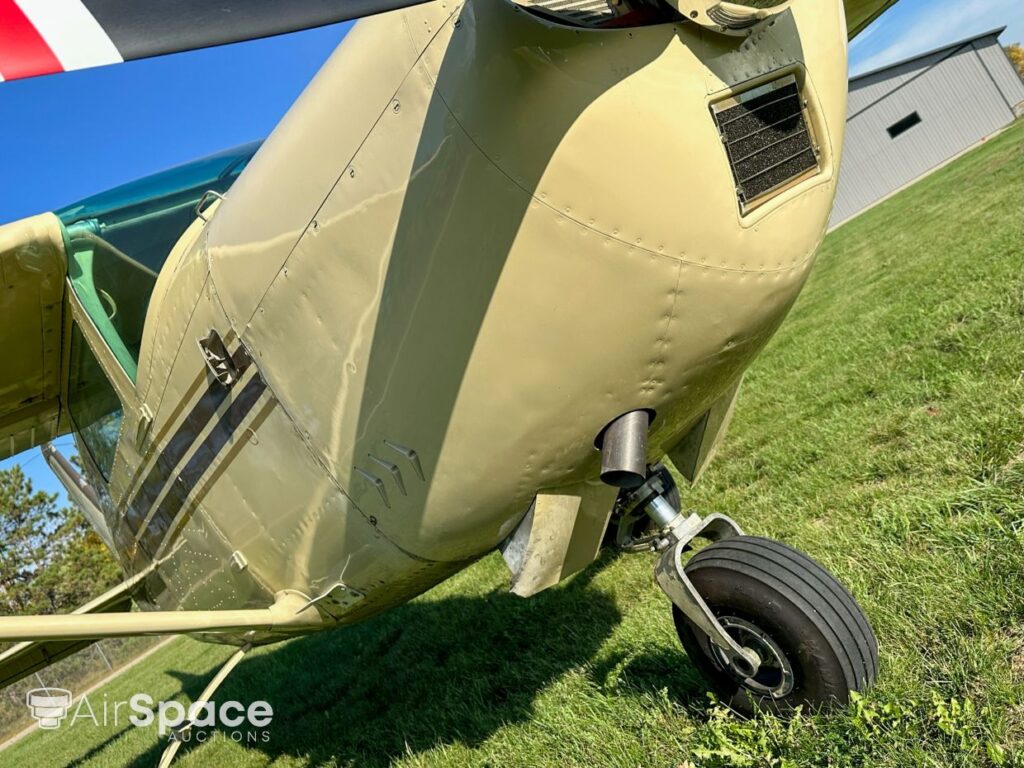 STOL Kit and Large Tires
This Cessna 182G is equipped with a Short Takeoff and Landing (STOL) kit, enhancing its ability to operate in rough and challenging terrain. Large tires further complement this feature, making it well-suited for backcountry adventures.
New Propeller
A new McCauley propeller, model 2A34C203, has been installed, ensuring efficient performance during takeoff and cruise.
Newly Overhauled Engine
The Continental O-470-R engine has been overhauled in March 2019, providing peace of mind regarding the aircraft's reliability.
New Interior
The interior of this Cessna 182G has been refurbished, offering a fresh and comfortable environment for passengers and the pilot.
LED Lighting
The aircraft features LED landing lights and position lights, enhancing visibility and safety during night flights.
Avionics
The avionics suite includes essential instruments such as airspeed indicators, Exhaust Gas Temperature (EGT) gauges, turn coordinators, artificial horizons, VOR (VHF Omnidirectional Range) receivers, altimeters, RPM gauges, manifold pressure gauges, oil pressure and temperature indicators, amp meters, cylinder head temperature gauges, fuel gauges, a Narco AT 150 transponder, and dual navigation and communication radios. Additionally, a PS Engineering PMA 7000M audio panel and ADS-B Sky Beacon are included.
Exterior and Interior
The exterior boasts a tan base with brown and gold striping, giving the aircraft a retro appearance. Inside, brown and tan leather seats, a tan ceiling, and brown and tan door panels create a welcoming and efficient cabin space. The interior has been carefully maintained, ensuring an appealing environment.
Auction Details
For those considering adding this versatile aircraft to their collection, here are the pertinent auction details:
Contact Phone: 254-735-5030
Contact Email: AirCrew@airspaceauctions.com
Registration Number: N3686U
Make: Cessna
Model: 182 G
Required Deposit: $3,000
Buyer's Premium: 6%
Start Date: November 9, 2023
End Date: November 16, 2023, 12:00 pm
The 1963 Cessna 182G, with its impressive combination of features and capabilities, is set to be auctioned off through AirSpace Auctions. To take advantage of this exciting opportunity, a $3,000 deposit is required, with a 6% buyer's premium applying. The deposit refund is triggered to non-winning bidders within 3 business days of the auction close.
In conclusion, the Cessna 182G is a testament to Cessna's commitment to quality and versatility. It is a well-rounded aircraft, perfect for family adventures, time-building, and backcountry exploration. With its STOL capabilities, fresh interior, and overhauled engine, this aircraft is ready to take flight and provide countless hours of aviation enjoyment. Don't miss the chance to make this remarkable aircraft a part of your aviation journey.